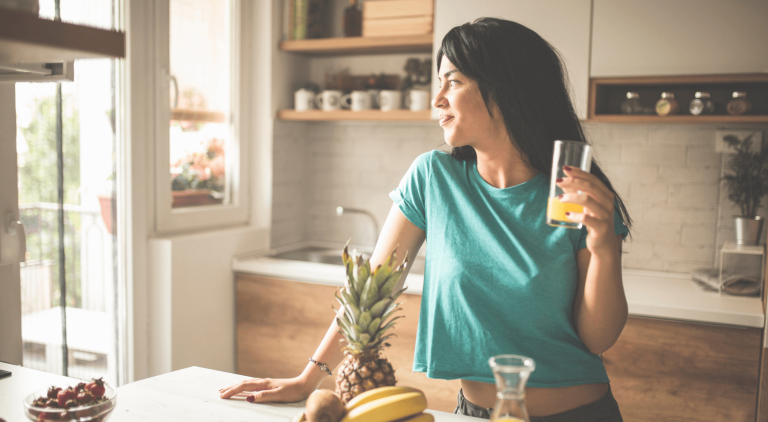 Benefits of having a morning routine [Top 8 benefits]
Before discussing the benefits of having a morning routine let's first discuss the morning routine.
Well thinking of having a morning routine, waking up early in the morning seems like a struggle. Actually, it is a struggle!  It is the first step to your life's success." The first step to win yourself is wake up early" said Sukant Ratnakar. There may be some people who just open their eyes and start being productive but the majority of us struggle. Mornings don't have to be painful though, all you need is a morning routine. There are several benefits of having a morning routine.
Morning Routine is that important?
You may still not think that everything you do in the morning is important enough. But the reality is that your morning routine can affect your entire day. A lot of people dismiss the concept or shudder at the thought of a routine for their mornings. They think they lack the motivation or the desire, time, or energy to develop an organized routine, and rather stay in bed for a while.
However, many health professionals and fitness trainers agree that a  morning routine will help you determine yourself. You can set your goals for the day and think about the things you're required to or wish to accomplish. 
It's never too late to start a perfect morning routine!
Benefits of having a morning routine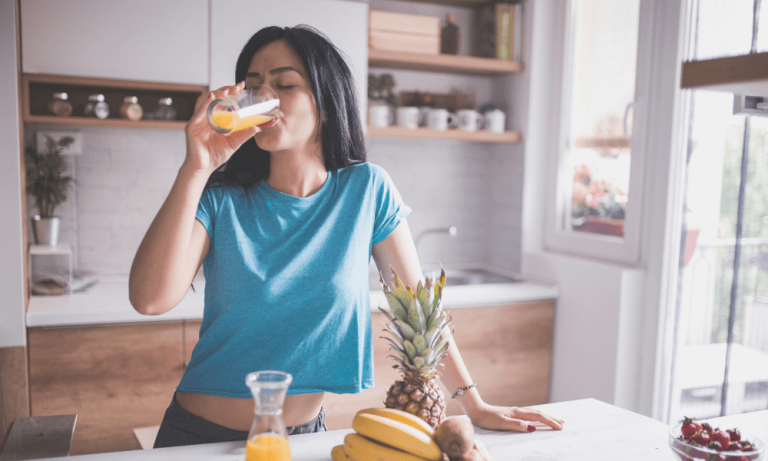 Following are some scientifically-proven benefits of having a morning routine. The benefits of a morning routine are physical as well as psychological.
It helps you control forgetfulness
The creation and implementation of a Morning Routine help you prioritize your life's essentials so that there's nothing that falls between the cracks.
Your routine can not only help you in completing the everyday basic tasks like packing lunches or getting the dishwasher started, However, it could also help you in remembering to complete things like placing water bottles into the fridge or watering your plants, or feeding the pet before heading through the front door.
It makes you feel altogether
If you create your routine for your morning, it benefits you mentally, physically, and spiritually. This routine lets you take control of your day, rather than doing the opposite.
Your morning routine is your cheatsheet…your magical wand…your new best friend. Yes, creating a Morning Routine that works for you and your family will make a massive impact on your home. You'll be able to see improvements in your home that you've never thought possible!
It Helps to control your feelings
If you have a lot of commitments you may feel as if you're running from one thing to get to the next. Your day starting is controlling your life, and there isn't any reverse. The routine you do in the morning may be only a fraction of the time, however, it can be a significant step towards helping you get back in control.
It helps in relationships
It's common to blame stress on someone you love even though the person might not have anything in common with your anger. 
There are many ways that even a simple routine for waking up can impact your relationships. The most significant one is the reduction of stress.
If you can reduce stress and anxiety, you're less likely to be angry with the person. A regular routine for your mornings will make you more available to your family members, which is crucial to improving relationships.
Making a routine for the morning is essential for establishing relations with the people you share your home with. Your roommates or family members are aware of your plans for the day and evening, and they will be able to work with your schedule. There will be no arguments over who has access to the bathroom and there won't be any issues when you have two or more persons wanting to use the same kitchen simultaneously.
It will create healthy habits
One of the benefits of having a morning routine is that it will give you the opportunity to go through healthy routines on autopilot. As time passes, you'll be able to add additional good habits, which will be an ideal way to begin your day. Do your best to adopt healthy habits like stretching or exercising instead of looking for your phone the first thing you get up. The negative effects of these habits may spill over to other aspects of your life, too.
Design your morning routine by including habits like mindfulness and meditation!
You (finally) have time for self-care
Perhaps you'd like to begin your day by going through your exercise or eating a healthy breakfast. Making these activities your first priority to get up is the most effective method of ensuring you've made time for important things for your physical, mental as well as spiritual wellbeing. You may even begin thinking about those early morning hours. Take the time to think about self-care as a gift you're offering yourself.
Helps You to Solve Problems
Learn to develop plans, set your priorities set and ensure you stick to the plan you've established for yourself. Slowly but surely you'll see that it has an impact on the other activities you take on. There will be occasions that things don't go according to expected, but that's the way of the world is about.
It makes you more confident
If you're calm and composed you'll be more comfortable and confident. Furthermore the ability to manage your time can help you achieve more. This can boost confidence in yourself. In the end, making sure you have enough time to pamper yourself each day can boost confidence in yourself. If you make some time to take care of yourself you don't have to hurry. You can take your time making your hair look good and picking clothes that will make you feel great.
Make Tomorrow's Morning Your New Beginning
When you are taking good care of yourself and make sure you're consistent every day, you'll feel better throughout the day and it will help you to be the most productive and to get what you want.
Don't wish you could be at the top of your chores or be able to get started in time. Stop thinking about where your time went and wondering why your house is in such a mess. Make sure you are in control of your life and your home from the start by creating a morning Routine that is a good fit for you!