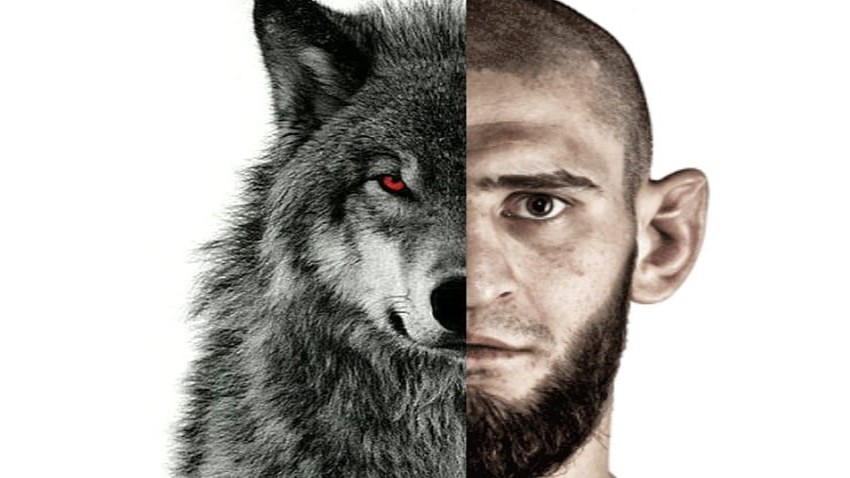 Unleashing the Beast:
The Khamzat Chimaev's Story
In the world of mixed martial arts (MMA), there are fighters who rise to fame and become household names. One such emerging star is Khamzat Chimaev, whose journey from humble beginnings to dominating the Ultimate Fighting Championship (UFC) has captured the attention of fans worldwide. In this blog post, we delve into the life of this extraordinary athlete, exploring his childhood, early training, and the path that led him to the pinnacle of MMA success.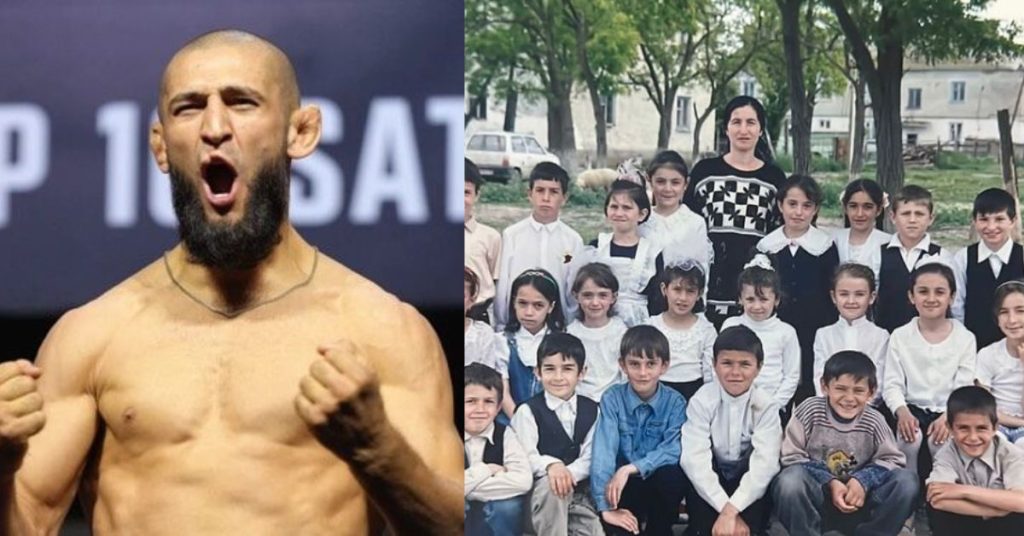 Khamzat Chimaev was born on May 1, 1994, in the war-torn region of Chechnya, Russia. Growing up amidst turmoil and conflict, Khamzat's childhood was far from ordinary. However, he found solace in the world of combat sports from an early age. Drawn to martial arts, young Khamzat dreamt of becoming a fighter, envisioning a path that would lead him to greatness.
Early Training and Dedication
At the age of five, Khamzat began his training in judo and boxing, thanks to the unwavering support of his parents, who recognized their son's passion for the sport. As he progressed, it became evident that Khamzat possessed a unique talent and a remarkable work ethic. In his teenage years, he relocated to Sweden, where he continued to refine his skills at Allstars Training Center, a renowned MMA gym in Stockholm.
Under the guidance of experienced coaches and training partners, Chimaev honed his grappling and striking techniques, developing a well-rounded skill set that would soon make him a formidable force in the MMA world. His determination was unmatched, spending countless hours perfecting his craft, studying opponents, and adopting a rigorous training regimen to push his limits further.
Khamzat Chimaev made his professional MMA debut in 2018, and it didn't take long for him to make an impact. His early fights showcased his immense potential, as he dispatched opponents with ease, often finishing fights in the first round. His relentless pressure, grappling prowess, and powerful striking quickly caught the attention of MMA enthusiasts and experts.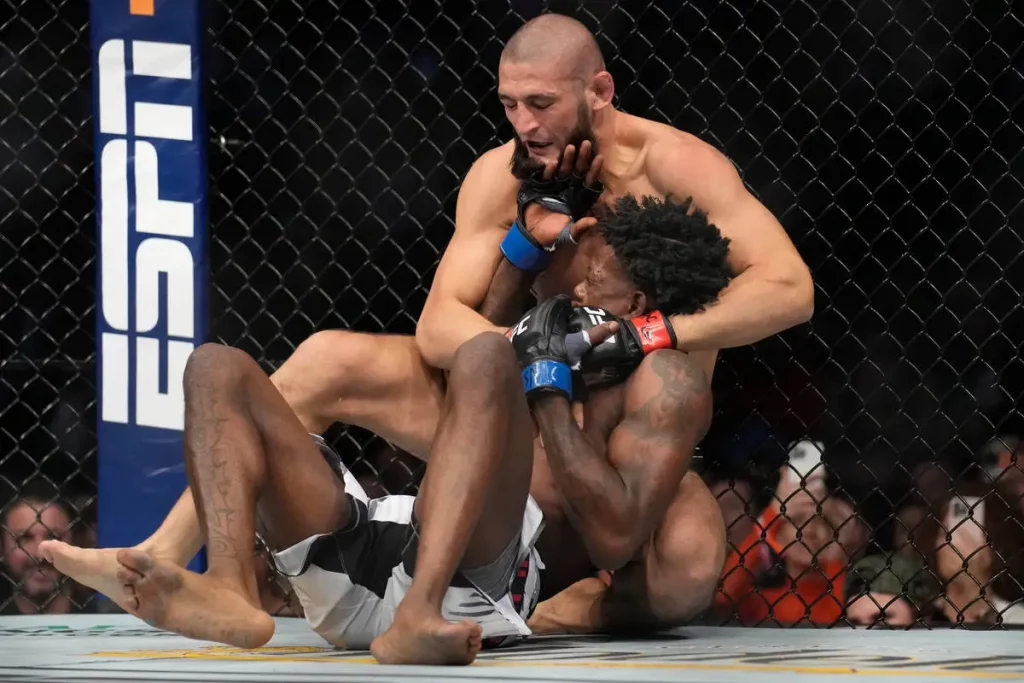 In July 2020, Chimaev's meteoric rise reached its apex when he made his UFC debut. Displaying a remarkable display of skill, he secured two victories in a span of just ten days, an unprecedented feat in the history of the sport. His dominant performances garnered praise from fans, fighters, and UFC President Dana White, who hailed him as a "special talent."
Chimaev's aggressive fighting style, combined with his soft-spoken and humble demeanor outside the octagon, endeared him to a rapidly growing fanbase. His charisma and fearlessness inside the cage make him a compelling figure in the world of MMA, and he continues to climb the ranks, looking to claim the championship belt that has eluded so many.
The highly anticipated showdown between Gilbert Burns and Khamzat Chimaev took place in a riveting encounter that left the MMA world buzzing with excitement. In this clash of titans, Khamzat Chimaev showcased his dominance once again, securing a stunning victory over the seasoned Gilbert Burns. Chimaev's relentless aggression and well-rounded skills proved to be the deciding factor, as he dictated the pace and controlled the fight from the onset. Despite Burns' formidable skills and determination, he found himself unable to counter the unyielding pressure of Chimaev. The victory not only solidified Chimaev's status as an emerging superstar but also raised the question of how far this remarkable fighter could ascend in the sport. As the dust settled, the MMA community eagerly awaits the next chapter in both fighters' journeys, with Khamzat Chimaev's triumphant win etched as a significant milestone in his promising career.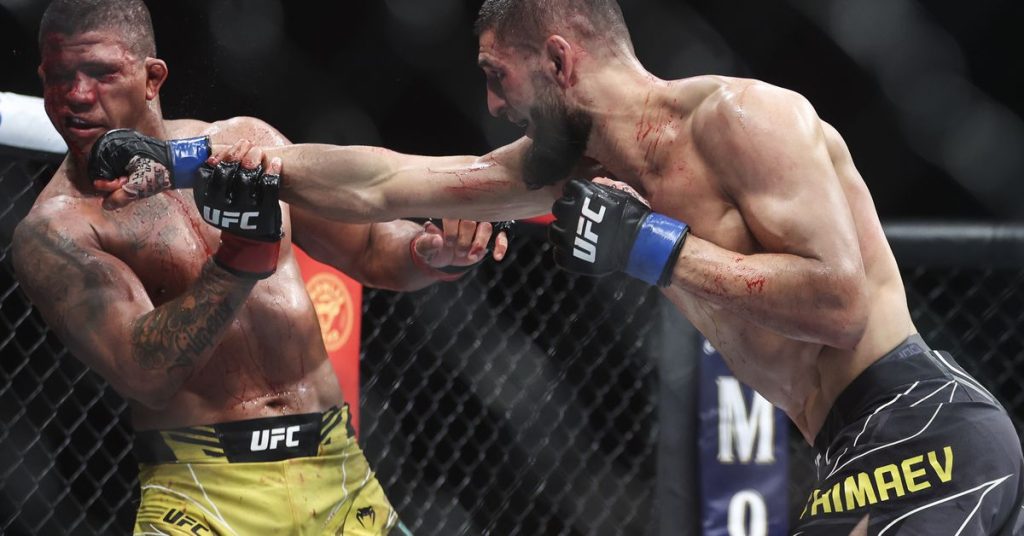 who is going to be next prey of this beast in 2023?
In 2023, the beastly force of Khamzat Chimaev in the UFC could potentially set its sights on either Kamaru Usman or Israel Adesanya. Both Usman and Adesanya are formidable champions in their respective weight divisions, and a clash with the rising star, Chimaev, would undoubtedly be an epic showdown. While the outcome remains uncertain, one thing is for sure – Chimaev's unyielding tenacity and skill set could make him a formidable threat to any opponent in the Octagon. MMA fans around the world eagerly await to witness who will step into the cage against this emerging force, creating a spectacle that could redefine the landscape of the UFC in 2023. khamzat posted a few tweets about his next fight on twitter